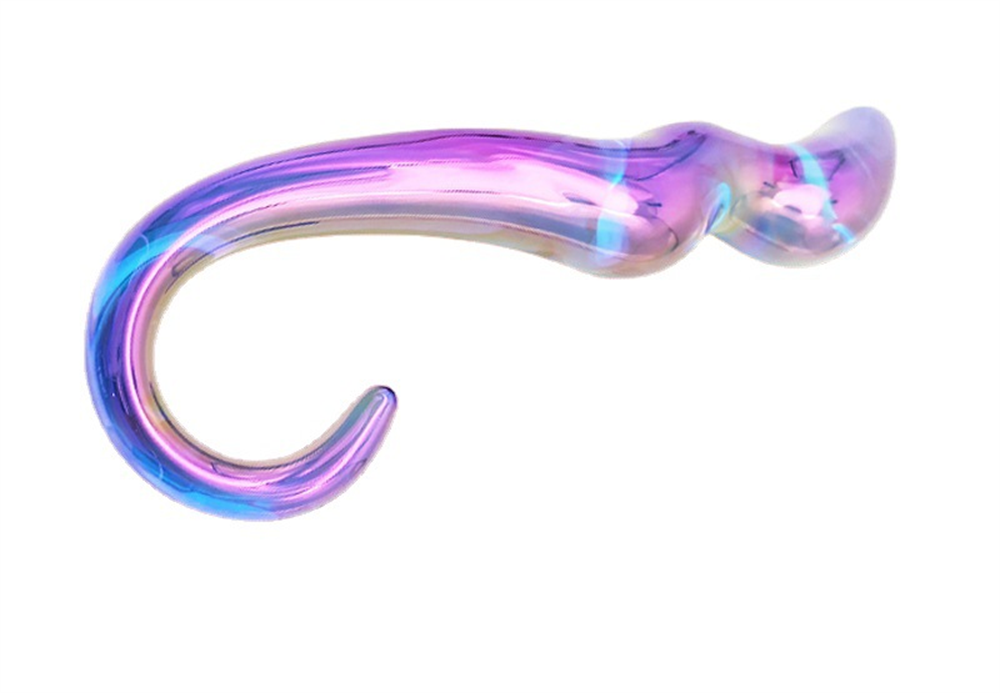 G-Spot Glass Thruster Butt Plug
Product Information
High borosilicate glass material is heat-resistant and cold-resistant: It can be placed in ice cubes or boiling water, and the high-quality glass material is not easy to crack and damage, satisfying your passion for ice and fire.

Does not contain heavy metal elements, safe and healthy.

Exquisite outline design: Clear and smooth, ingenious combination of art and taste, layer upon layer, unable to extricate itself.

Easy to clean: Smooth surface, no dust, stains, easy to rinse.
User's Guide
Rinse with water and apply lubricant before use.

Slowly insert into the anterior or posterior.

Rinse with detergent or water afterwards and wipe dry.

Put it in a cool place.
Stay up-to-date
Blogs & Guides on Adult Sex Toys and Sexy Lingerie