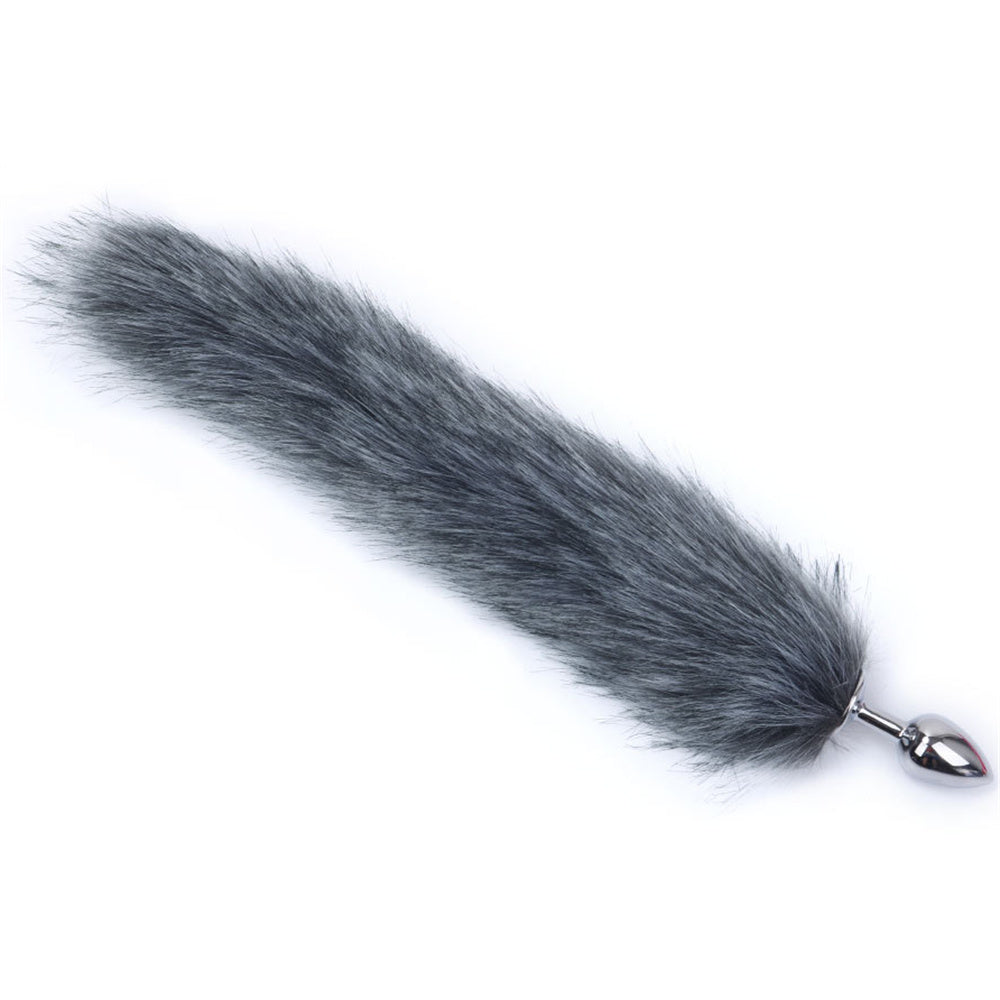 Best Metal Fox Tail Anal Butt Plug
Product Information
Humanized Design
Feeling soft: Small toy that increases passion, visual and psychological sensory stimulation, excellent hand feeling, swings with the movement when passionate, slides over the sensitive area, and brings a passionate experience.

Bullet-style head:It is easier to slide into the "chrysanthemum", caress the delicate backyard, and feel comfortable and natural; the rear section is narrowed - to reduce the sense of obstruction, stable and not easy to slip.
Product Overview
Material
Stainless steel, the overall design is smooth and round, silky feel and high temperature resistance
Color

Black,

White,

Grey,

Fox-Grey,

Purple,

Blue,

Brown,

Pink,

Red

Tail length
40cm

Anal plug length
7cm

Weight
82g

User's Guide
Use with lube: for added comfort.

About the problem of shedding: the tail is made of high-quality hair, and it is normal to have a slight smell and shedding.

Solution: After receiving the goods, use a hair dryer to remove the lint with cold air, and place it in a ventilated place for about 1-2 days, the smell will be significantly improved.

About maintenance: This product is a hair product and cannot be washed with water. It can be used for cleaning and can be wiped with a wet towel. Do not use force and it will easily break.
Stay up-to-date
Blogs & Guides on Adult Sex Toys and Sexy Lingerie